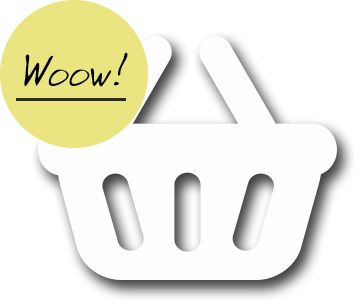 Do you shop online? Then there is a big chance that you have used our system without knowing it. We work in e-commerce and we help build systems that make your online shopping experience as easily as possible.

We are happy and proud to serve so many people on the Internet. The happiest moment for us is when we manage to turn something complicated into something simple. For example, when you easily can choose the product you want and then just wait for it to show up at your home mailbox.
A smart e-commerce system increases the conversion considerably in comparison to a not so smart system. It is really obvious. But in our case, we also want to simplify the internal management. This is done by customize the system following to the company's own process and management. How do you want your system to work?
Contact
Do you want to know more about Smart Cart and our systems? Contact us using the form below and we will get back to you. Preffered language is English.
Contact
With Smart Cart you can increase the visibility of your campaigns! Reach out to all your customers on Facebook, Twitter and E-mail directly through the integrated functions of our system.
Contact
Smart Cart Nordic AB
Repslagaregatan 7B
582 22 Linköping
Sweden

Kristian Brandtson